Promotion
For more than 50 years, CODIC has been passionate about designing high-quality real estate projects around centres of expertise and excellence, with a unique vision, know-how and commitment. The group focuses its developments on office, commercial and housing projects. Each of its projects is characterized by the creation of pleasant spaces in which to live. CODIC's fundamental principles are a strong architectural identity, the quality of programming and materials, the use of high-level technologies, landscaping with attention to detail and a commitment to sustainable development in all projects. As a natural extension of its work philosophy, CODIC also chooses to integrate works of art into its developments. CODIC is developing its know-how throughout Europe: in Belgium, the Grand Duchy of Luxembourg, France, Hungary and Spain. With CARACTÈRES, CODIC rethinks habitat by offering a space adapted to new uses in a privileged living environment.
CODIC
40, Avenue Monterey
L - 2163 Luxembourg
T (+352) 26 27 31 56
codic.eu
Architects
ARCHi2OOO&Associés develops a sober and timeless architecture while taking into account current environmental, technical or aesthetic trends. Each project represents a challenge that is approached from a contextual perspective. The site, programme, regulations and technical specificities are integrated from the outset into the overall reflection in order to obtain suitable and coherent buildings. The activity of ARCHi2OOO&Associés is growing steadily and is now a team of 8 employees who are active on a daily basis at rue Émile Lavandier. During development of the « CARACTÈRES » project, the urban location and the typology of the land naturally led to creating the building along the streets - Commerce on one side, Adolphe Fischer on the other - thus creating a protected green space in the heart of the island.
ARCHi2000&Associés

It is thanks to a varied and dense field of activity that the architectural firm of TETRA KAYSER ASSOCIES SA has built a reputation and know-how that have been recognized and appreciated for many years throughout Luxembourg.

It is with awareness, commitment and conviction the the firm approaches all assignments related to architectural creation, interventions on the existing building, the urban fabric and interior fittings, as well as the operations of monitoring and management of the various phases of project development (Project management, project supervision and coordination of work).

The diversity of projects developed reflects the know-how of a firm mandated and appreciated by a varied clientele. This includes public or city administrations as well as investors and individuals.

Our design attempts to interpret a balance between users, economic and environmental data to arrive, through dialogue, at a result that takes into account all the needs of the developer, the user and to give them a flexible framework for their future evolution.
Tetra Kayser
Landscaper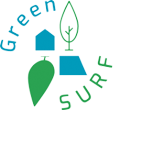 Green SURF, a design and consultancy firm in urban agriculture and innovative landscapes, designs spaces that can accommodate both man and nature: an integrated and unique landscape, welcoming biodiversity and combining aesthetics and utility. Urban farms, edible landscapes, islands of freshness and biodiversity, edible forests, places to relax and therapeutic gardens: green spaces are redesigned to be more than an "environment", to be a place of life and sharing. Green SURF brings solutions to the changes in our societies. With the CARACTERES project, Green SURF reconnects the city to nature.
Green SURF
Commercialization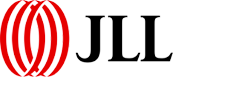 Exemplary ethical standards are at the heart of JLL's corporate culture and our goal is to shape the future of real estate for a better world.
We assist and advise our customers throughout their acquisition journey through a personalised approach.
The CARACTÈRES project is ideally located and offers a unique living environment in a green setting in the heart of Luxembourg.
This contemporary work is a perfect example of successful integration of a harmonious architectural project which responds to the challenges of a new way of living and working.
It is a pleasure to be able to accompany, collaborate and share a common vision with CODIC GROUP, from the sale of the land, through its design and by commercialising the 4 residences, ARIAL/BERKELEY/CALIBRI/DAVIS.
JLL
37, Rue du puits Romain
L-8070 Bertrange
residential.lux@jll.com
T (+352) 46 45 40
jll.lu
With people as the drivers of excellence and quality as the lever of performance, INOWAI has been the leader in residential and professional real estate consulting in Luxembourg for more than 20 years. Breaking away from traditional real estate, INOWAI encourages innovation and digitalisation of the sector to contribute to the deployment of ambitious real estate projects and the construction of a sustainable future. It is in this dynamic that « CARACTÈRES » is part of the new residential complex developed by CODIC. A project that marks revival of the Hollerich district and a new living experience in Luxembourg, in which INOWAI is proud to participate.
INOWAI
52, Route d'Esch
L-1470 Luxembourg
residential@inowai.com
T (+352) 25 03 39
inowai.com